Interested in live stream group classes or PT from the comfort of your own home?
Don't be shy, fill in your details below and ask us anything you like!
We will be in touch asap!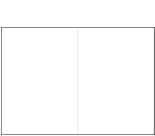 Authentic Women /PiNK TRAiNiNG HQ
is located in Ringwood North VIC
​
Some sessions features on our timetable are proudly offered by:
www.alternativewomenfitness.com.au
​
Addresses are given out upon booking.
​
Privacy policy
Authentic Women / Pink Training will not share your personal details with anyone. You may be subscribed to our mailing list if you have expressed interest in keeping informed about any of our services and upcoming programs.